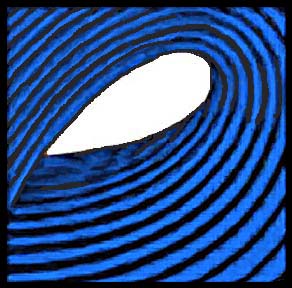 Glenn Hening, the Surfrider Foundation, and......
GEORGE GREENOUGH
A few years ago my alter ego surf club, the Ocean Beach Geriatrics, were asked to perform for Surfrider's first annual International Conference being held in La Jolla, CA. We gladly accepted the honor as the opening act for the evening's festivities. In the course of our highly energetic duties as motivational hosts, I had the opportunity to meet and speak with Surfrider's founder Glenn Hening for a few moments. Seems that one of George's former paramours, who was currently the Surfrider representative for the Byron Bay area of Australia, was going on about George and KneeBoards, which brought Glenn to share his story on the inception of the Surfrider logo. It's a simple story but one of which is just another episode in the enigmatic wake of the Greenough mystique.
Glen says he had asked George for some help towards designing a logo which would represent the essence of his new fledgling enterprise of ocean awarness and preservation. He previously had a few brief discussions with George but nothing had realy transpired and he was getting frustrated with his own creative block. Out of the blue George called him and asked if they could meet at a roadside diner on the Coast Highway one evening outside of Santa Barabara. It was raining and cold, but then Glenn goe's on to explain that's it's just simply George, and soon found himself on the road heading north.
Arriving at the appointed time, he found George already hunched over in a squalid booth sketching and doodling away in the semi darkness. On the table before him was a photograph, a still frame grab from his latest film, which was the source of his creative energy. Under the cheap lighting he listened to the conscious streaming flow of ideas emanating from George's thought process. Glenn didn't elaborate much on the specifics of what transpired as even he can't remember all the multifaceted details of the conversation himself. However he came away with the indelible and ethereal comprehension of the space/time continuum which distorts one's senses when in the tube for extended periods of time. Seems that it is a moment of purity, of delicate balances where senses are sublimely hightened to perfection for just those few seconds. It's the beginning and yet it's the end, independent entities colliding in a moment of euphoria only to slip away as it's energy keeps spinning forward in perpetual motion........ Or someting like that.
So Glenn mentions he still had that original picture hanging on his wall and would give this new KneeBoarding enterprise a copy for preservation and display purposes. Glen left Surfrider just prior to our encounter and has successfully started a new surf oriented organization for the arts and sciences which further expounds upon the work he did for the Surfrider Foundation through the years. I caught a surf with him just before the Trade Center fiasco after last year's Paddle For Clean Water here in OB and got a good rundown down on his new Groundswell Society. So enjoy this brief but remarkable tale about yet another great contribution to surfing from a KneeBoarder who is one of our culture's greatest pioneering innovator's to date as told by one of our most dedicated environmentalists. Both have changed the way we percieve ourselves and our natural resources.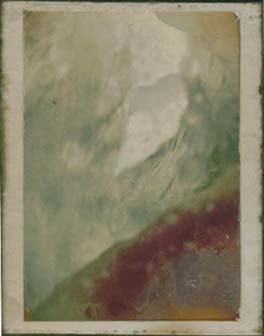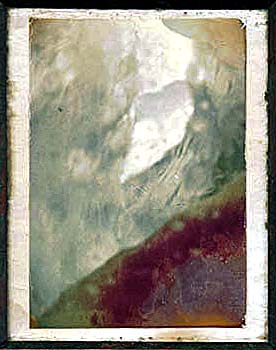 The original picture

Minor Retouching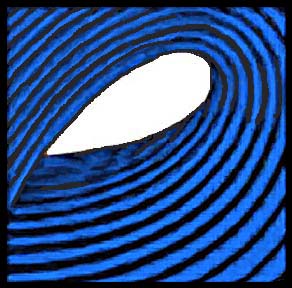 Photos courtesy of Glenn Hening and Harold Ward
Story retold to the best of my recolection.
RW